Our Mission
We are passionate about Technology and how it shapes our world.  We believe that a solid technological foundation is the key to running a successful business in today's market.  With more and more businesses going online, and people using smart devices to conduct business anywhere in the world, we stepped up to help those businesses get access to the tools to help them succeed.
A smart man once said, "I don't need to know the answers to everything, I just need to surround myself with those I trust who do".  At our very core this is what we believe and teach. You are a professional in what you do, and when it comes to Technology, and how it can help your business, we have put in our 10,000 hours.
Founded in June of 2009 by Steve (our head honcho) the goal was to open a little shop where he could sit and repair computers. Soon he found himself building websites for his clients and going into their businesses to develop technology plans. The rest, is history.
Our Team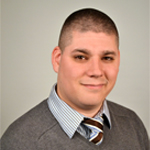 Steve Hollaway
Owner | Operator
Steve has always been passionate about computers and electronics. When he was just 10 he was tearing VCR's and TV's apart, convinced he could fix anything with his soldering iron. After serving in the U.S. Army Signal Corps for 6 years, he married his high school sweetheart Heather, and started a businesses.
An avid Disc Golfer, Fisher and Tech junky, he spends his time with friends and family and his two dogs, Darth Vader (a scottie called "Vader-Dog") and JackJack (a yorkie).
When he isn't busy with any of the above, he spends the rest of his time with his second love, Technology. Often found sifting through the river of Reddit's /r/technology forums, he enjoys reading and writing about emerging trends and what is coming next.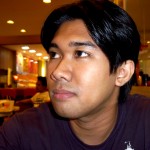 Jeff Natividad
Webmaster | Graphic Designer
Jeff has always loved to design and develop websites and graphics. He Graduated with a Bachelor of Science in Software Engineering in 2007 and has been designing and building for almost 7 years.
As a lover of Music, and a musician himself, Jeff spends his down time playing the Violin, Guitar and Keyboard.
When he isn't coding or making music, Jeff likes to run marathons and participate in climbathons.